News from the German polo sport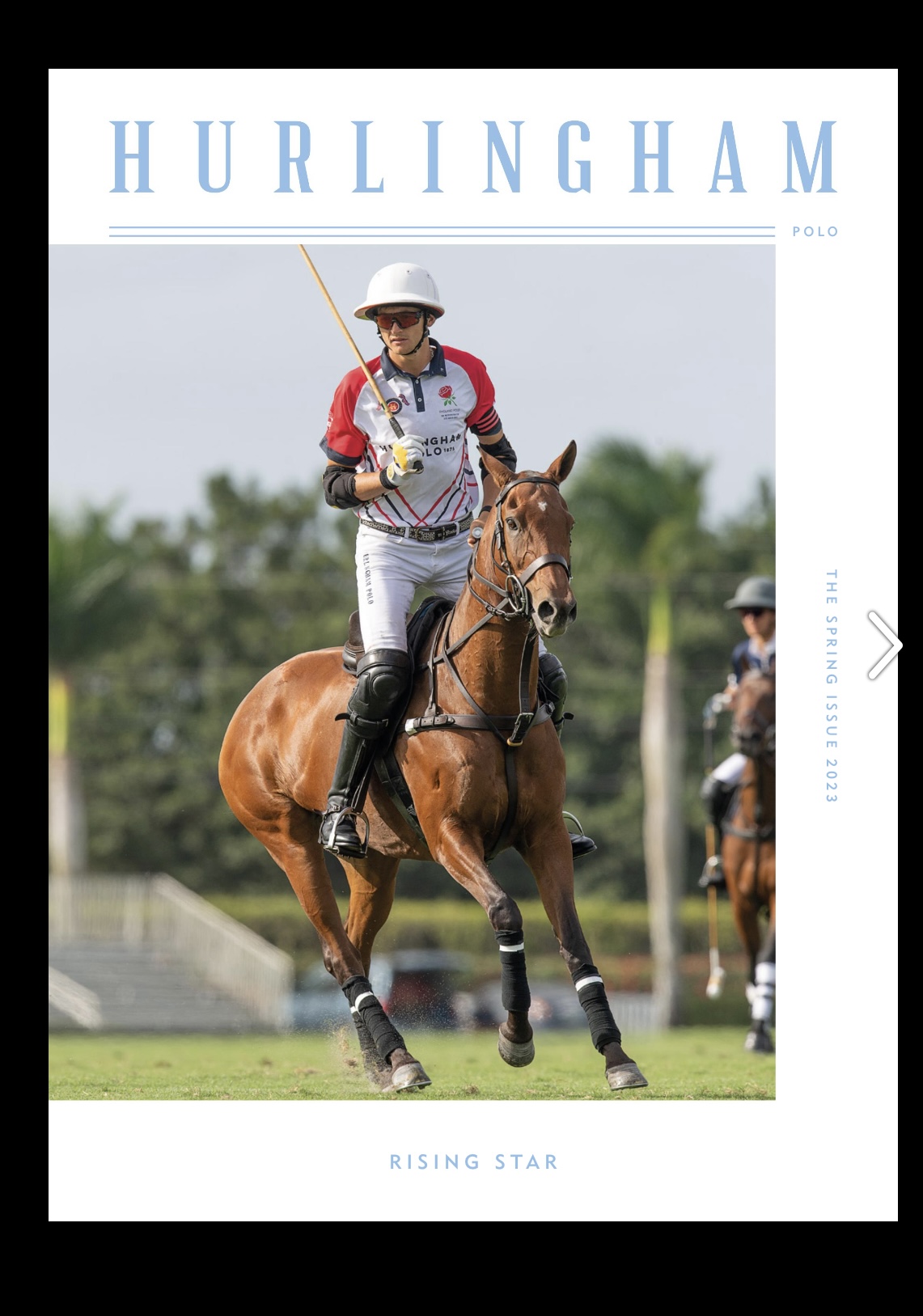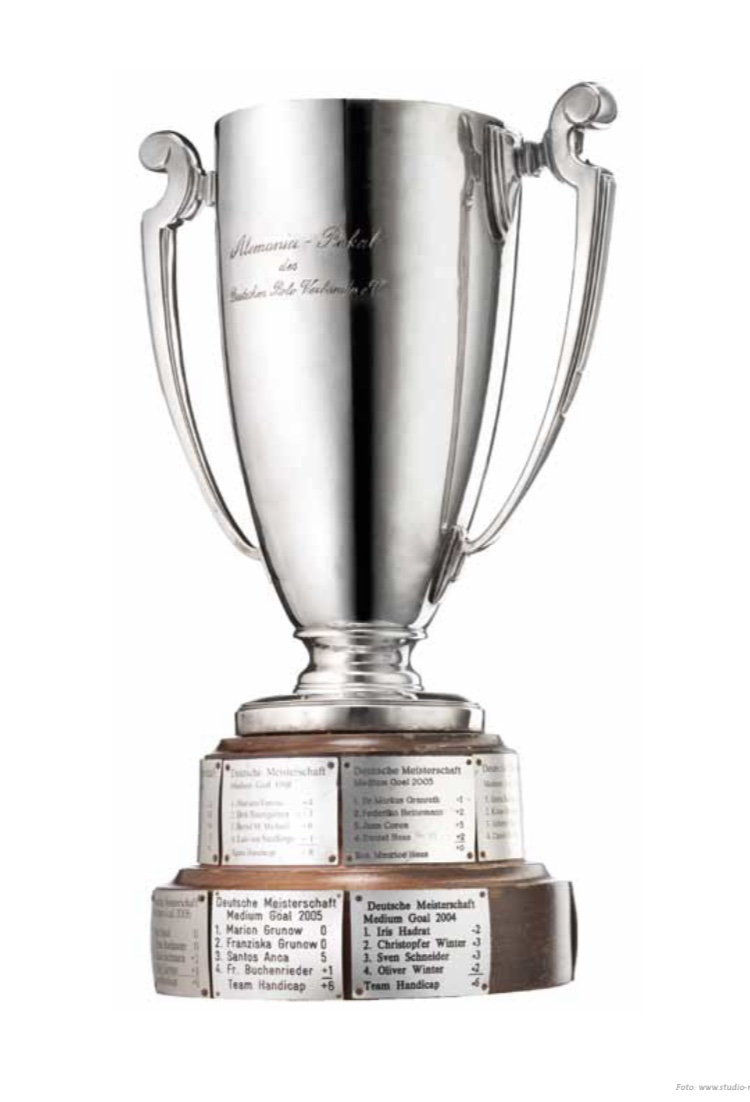 45. Deutsche Medium Goal Meisterschaft
MEISTERSCHAFT
Ausschreibung/Invitation
45. Deutsche Medium Goal Meisterschaft
30. Juni bis 2. Juli 2023
Willich
Rhein Polo Club Düsseldorf e.V.
Team HCP: -2 bis +6
Einzel HCP: -1 bis +5
Die Deutsche Medium Goal Meisterschaft ist 2023 eine internationale Meisterschaft (pro Mannschaft müssen mindestens drei Spieler die deutsche Staatsangehörigkeit nachweisen)
Nennungsschluss: 31.März 2023
Foto: studio.ro.de DPV Jubiläumsbuch 1972 - 2012 Ausschreibung zum Download
Deutsche Meisterschaften 2023
CHAMPIONSHIP
Termine und Austragungsorte (Ausrichter) der Deutschen Meisterschaften 2023
19.bis 21. Mai 2023
6. Internationale Deutsche Arena Polo Meisterschaft
Braunschweig (Polo Club PoloPark Brandenburg e.V.)
16.bis 18. Juni 2023
48. Nationale Deutsche Meisterschaft Low Goal
Dallgow-Döberitz (Polo Club PoloPark Brandenburg e.V.)
30.Juni bis 2. Juli 2023
45. Internationale Deutsche Medium Meisterschaft
Willich (Rhein Polo Club Düsseldorf e.V.)
18.bis 20. August 2023 und
25.bis 27. August 2023
51. Internationale Deutsche High Goal Meisterschaft
Phoeben und Berlin (PPCCBB e.V.)
22.bis 24. September 2023
16. Internationale Deutsche Jugend Polo Meisterschaft
Finkenkrug (Polo Club Berlin-Brandenburg e.V.)
29.September bis 2. Oktober 2023
7. Internationale Deutsche Beach Polo Meisterschaft
Sellin auf Rügen (Polo Club PoloPark Brandenburg e.V.)
Foto: Pokal Deutsche Jugendmeisterschaft
Fotocredit: Polo Sylt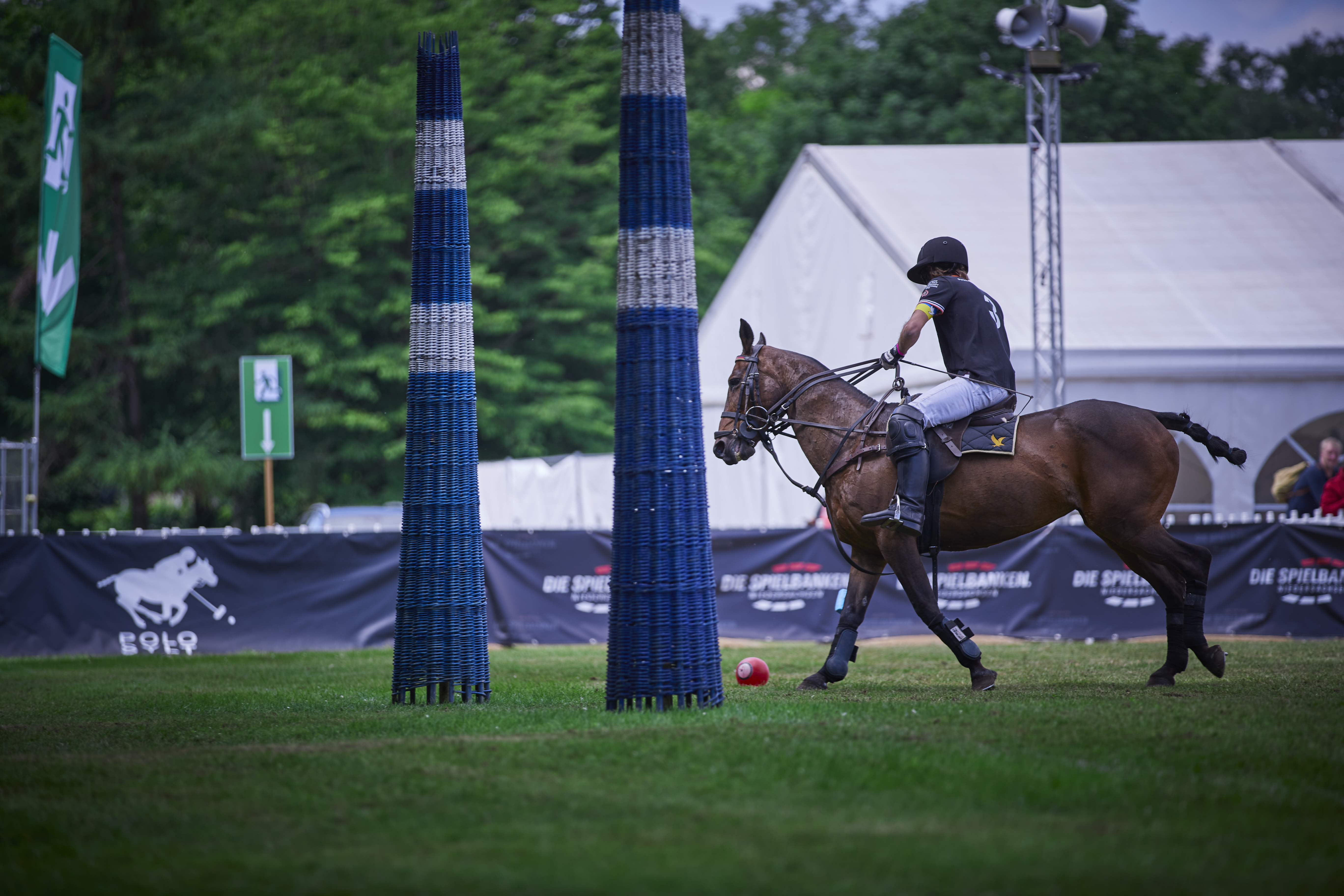 Internationale Deutsche Arena Polo Meisterschaft 2023
DEUTSCHE MEISTERSCHAFT
Ausschreibung
6. Deutsche Arena Polo Meisterschaft 2023
(internationale Meisterschaft)
19. bis 21. Mai 2023
Ausrichter: Polo Club Timmendorfer Strand e.V.
Austragungsort: Braunschweig
Team HCP: +2 bis +8 (Arena HCP)
Einzel HCP: +6 (Arena HCP)
Nennungsschluss: 31. Januar 2023
Foto: Polo Sylt (DM Arena Polo 2022)
Ausschreibung zum Download: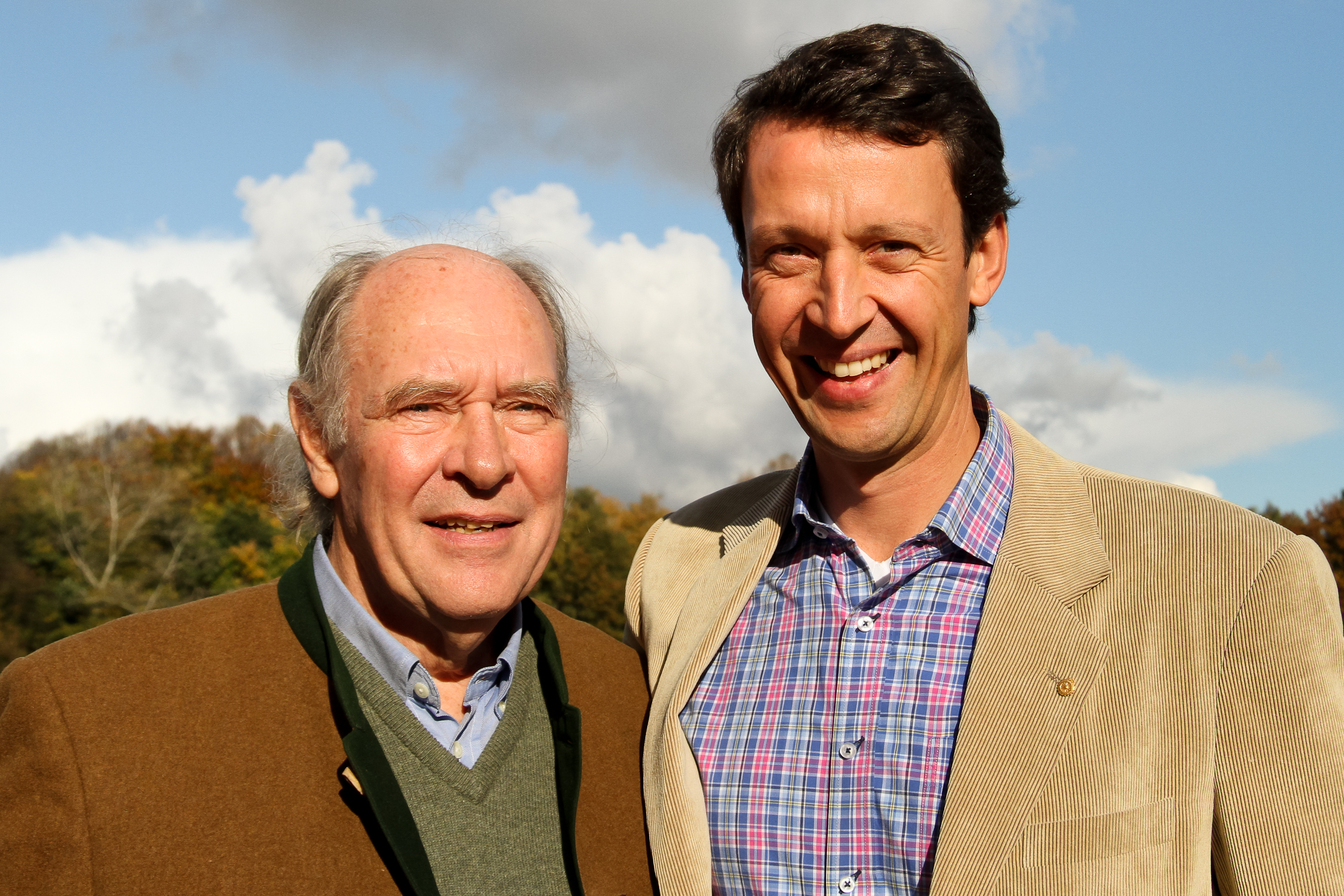 In memory of Hans Albrecht Freiherr von Maltzahn
Photo: Hans Albrecht Freiherr von Maltzahn together with Oliver Winter, his successor as DPV President
Photocredit: Bernhard Willroth. Text written by: Bernhard Willroth.
Hans Albrecht Freiherr von Maltzahn, Honorary President of the German Polo Association (DPV) and Ambassador of the Federation of International Polo (FIP), died on October 12, 2020 at the age of 85.
With Hans Albrecht von Maltzahn, Polo loses one of its great personalities, a sportsman and a true gentleman who has shaped the sport and influenced many of his teammates with his commitment and passion. Hans Albrecht von Maltzahn was born on November 1st, 1934 in Pinnow, a small village between Berlin and the Baltic Sea, where he developed his passion and understanding horses from an early age.
At the end of World War II, the family von Maltzahn was forced to leave the family estate in Mecklenburg. Later in the mid-1950s his professional career took him to Guatemala where Hans Albrecht von Maltzahn discovered Polo. He was in his early twenties and as he was very talented Polo quickly became his passion and the sport would become an essential part of his life. During the years in Central America, Hans Albrecht von Maltzahn developed into an exceptional player. He made many long lasting friendships and contacts in the world of Polo in that time. And his natural talent for bringing people together should shape his future career in Polo.
After his return to Germany Hans Albrecht von Maltzahn helped to develop the modern Polo in Germany
After returning to Germany in 1960, von Maltzahn joined the Hamburg Polo Club. Polo was a developing sport in his home country then and many of the modern structures had not yet been developed. The British military that was still present in West Germany in those years had a great influence on the German Polo Clubs and together many matches were played and social events were held. It was in those days that von Maltzahn understood that the German Polo needed to be modernized to keep up with the competition. Convinced that with better horses Polo would become more competitive Hans Albrecht von Maltzahn decided to buy his first horses from Argentina. This was revolutionary at the time but soon other players followed him and started importing young Polo Ponies.
During the following years von Maltzahn became an outstanding player of his time and eventually was given the first 4 goal handicap in Germany. He and his team successfully participated in several big tournaments. They not only played all over Germany but in Windsor as well as Paris, Barcelona and Sotogrande, Teheran and Buenos Aires of course. Through these international events von Maltzahn again came in contact with many different people in Polo and he always kept an eye on the latest developments. He represented the German Polo community and made many friends along the way.
In addition to playing Polo Hans Albrecht von Maltzahn also became involved in the general organization of German Polo. His now global network of like-minded Polo enthusiasts and his reputation as an outstanding player allowed him to exchange his ideas and to push innovations.
From founding member to President of the German Polo Association DPV
In the early 1970s a group of German Polo players followed the idea of founding a German Polo Asociation, and von Maltzahn was one of them. The intention behind this was to further develop Polo to a professional level, expand the sport and promote it. Equestrian sports had always been popular in Germany and the upcoming 1972 Olympic Games in Munich were a perfect opportunity to present German Polo to a wider audience. The first preliminary registration of a German Polo Association was made in 1971 and after the death of Robert Miles Reincke, who had been the chairman and a friend from the Hamburg Polo Club, von Maltzahn followed in this position.
In those early days of the DPV the team along Hans Albrecht von Maltzahn began developing new ideas and a concept that still today gives Polo in Germany its basic structure. Annually held national championships were established. Until today these tournaments are a great incentive for international teams to visit Germany and play there. The association also early on claimed to define the official Polo rules for all Polo played in Germany by adopting the Hurlingham rule book and established formal rules for the pony welfare.
With the formal formation of the German Polo Association in 1977 Hans Albrecht von Maltzahn was elected first president by the members and three years later he was confirmed for a second term running until 1983. Under his presidency more structures were created shaping modern Polo in Germany, newly emerging Polo clubs were supported and contacts were established to further link the DPV with the world of Polo.
Since his professional life outside Polo offered him new opportunities von Maltzahn gradually withdrew from actively playing Polo in the early 1980s. He focused on his voluntary work for the Polo Association and continued to play a key role in shaping German Polo during these years. In 1983 he chose to resign from his position on the board of the DPV and ended his engagement altogether. However, these very successful 30 years in Polo should be only the first chapter.
The return to the Gut Pinnow estate and a new start
With the fall of the Berlin Wall and the reunification of Germany in 1990, Hans Albrecht von Maltzahn and his family were presented with the historic opportunity to return to his families' estate "Gut Pinnow" located between Berlin and the Baltic Sea. This new episode in his personal life began in the mid-1990s, when the family took the chance and returned. Together with his wife Cornelia von Maltzahn he devoted himself to rebuilding the family estate into a modern agricultural enterprise. In 1998, at the age of 64 and some 18 years after he had stopped playing, his two nephews managed to persuade him to a return to Polo. They both needed an additional player for a small tournament and what was intended to be a one-off quickly turned into von Maltzahns second career in Polo. All it took now was a new helmet, given to him by his wife Cornelia, and a new set of Polo ponies. He found them in Argentina, just like the first time when he started in Hamburg in 1960. The family estate soon became a popular place for friends and Polo enthusiasts. A Polo field was built next to the manor and regular tournaments made the newly founded Mecklenburg Polo Club Pinnow widely known in Germany.
In 2002 Hans Albrecht von Maltzahn was re-elected President of the German Polo Association, 30 years after the DPV was founded under his administration. Again he successfully worked for the development of the sport and the German Polo community, managed the DPV and tied Germany closer to the international Polo cummunity. As a representative of the German Polo Association he regularly participated in international FIP meetings. There he was highly regarded for his commitment and services to the sport.
In 2005, von Maltzahn was appointed Ambassador by the Federation of International Polo for his passionate work for Polo and his sporting career. This great honor underlines the significant contribution he has made to the international Polo community. In the following years he returned to playing international tournaments, he took part in the Ambassador Cup events and introduced young German Polo talents to the international stage. Moritz Gaedeke was among those talents, a player who later became a member of the German National Polo Team and today is successfully playing and organizing the biggest Polo tournament in Germany. As President of the DPV Hans Albrecht von Maltzahn had successfully contributed to the reopening of the historic Maifeld Polo ground in Berlin from 2010. And he also supported the German application to hosting to the 2016 FIP European Polo Championships on the Maifeld.
His life after Polo and on the Gut Pinnow estate
In 2013, at the age of 79, Hans Albrecht von Maltzahn retired from the board of the German Polo Association. He had been President of the DPV for another eleven years during which the association had grown continuously. Polo was played in over 30 German Clubs, the promotion of dedicated Youth programs was showing to be very successful, horsemanship and animal welfare had become integral elements of the sport. During the years of his presidency and due to the growing number of supporters by his side, Polo in Germany had developed into a well-known and popular sport with record numbers of active players and regular guests from many different countries. In recognition of his outstanding achievements for the sport, the German Polo Association appointed Hans Albrecht von Maltzahn honorary president. With this the DPV paid tribute to the more than five decades of passionate commitment to Polo both as a very successful player and as President.
After leaving office in 2013 von Maltzahn dedicated his life to his family and his now very successfully established Gut Pinnow estate. As a guest at various tournaments, especially on the Berlin Maifeld, he was a highly respected and much welcomed guest. His experiences and his advice were very much appreciated and he still was very much interested in the latest news and developments around Polo.
Hans Albrecht Freiherr von Maltzahn died on October 12, 2020 at the age of 85 in his estate in Pinnow. Polo has lost a great sportsman, a role model and a friend. The board of the German Polo Association and all members, his companions and friends whom he inspired, encouraged and supported bid farewell to a true gentleman and an oustanding sportsman.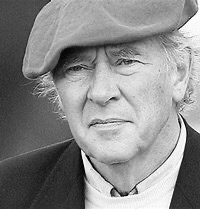 Ehrenpräsident Hans Albrecht von Maltzahn verstorben
Uns hat heute die traurige Nachricht erreicht, dass unser Ehrenpräsident Hans Albrecht von Maltzahn kurz vor Vollendung seines 86. Lebensjahres verstorben ist.
Hans Albrecht war Gründungsmitglied des Deutschen Polo Verbands und viele Jahre Präsident des Verbands. Bereits in den 1960er Jahren war er als Polospieler in Hamburg aktiv und über viele Jahre der am höchsten gehandicapte deutsche Spieler. Nach einer langjährigen Pause ist Hans Albrecht mit 64 Jahren wieder in den Sport eingestiegen und seiner Leidenschaft für den Polosport bis ins hohe Alter als aktiver Spieler treu geblieben.
Der Deutsche Polo Verband und seine Mitglieder werden Hans Albrecht als Pionier des Polosports in Deutschland stets in guter Erinnerung behalten.
Oliver Winter, Steffi von Pock, Wolfgang Gabrin
DPV Präsidium
Foto: polo+10/DPV Jubiläumsbuch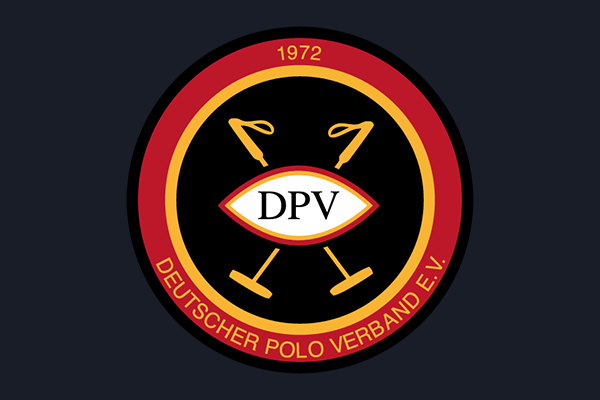 Polo season 2020 is getting closer
Hooray! January is over! The 2020 polo season is getting closer. All tournament dates 2020 and the current handicap list are on our website. Postponements, cancellations, new appointments: everything up-to-date and online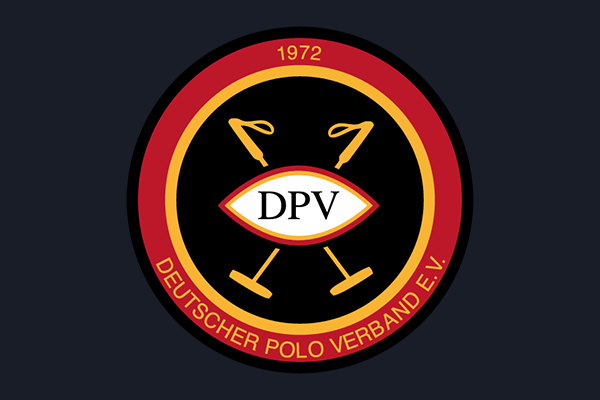 DPV Yearbook (2016-2019)
The print order for the current DPV yearbook (2016-2019) has been placed. All DPV members receive the book with a review of the last 4 polo years in Germany and a preview for the 2020 season in the last week of February. The right mood for the 2020 season!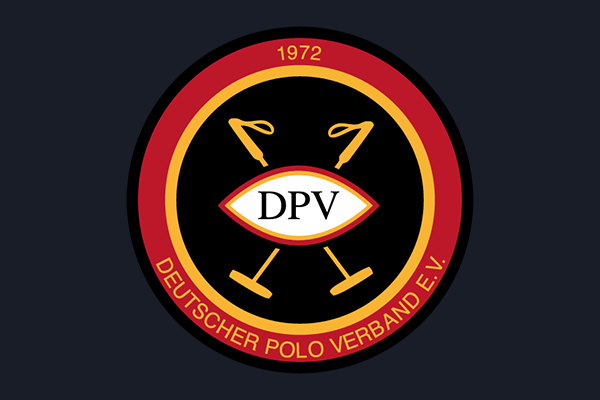 German championship venue
The venue for the German Championship Medium Goal 2020 has been determined: Polo Club Hagen-Grinden e.V. (June 26 to 28, 2020)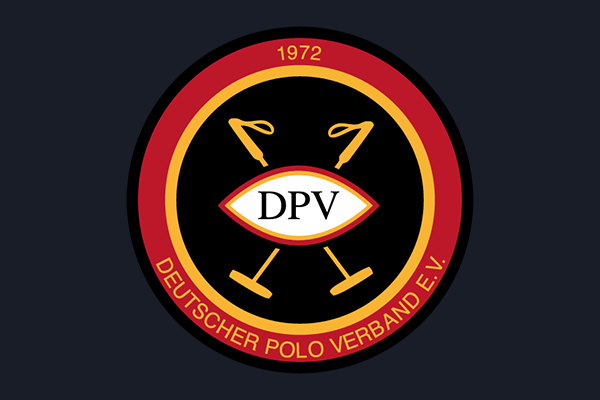 Harald Link - DPV Ambassador
The board of the DPV decided at the meeting in early November 2019 to appoint Harald Link as Ambassador. For his many years of generous support for youth work in the German Polo Association, he was presented with a certificate by DPV President Oliver Winter on behalf of the polo association. Harald Link is the owner of the Thai Polo & Equestrian Club in Pattaya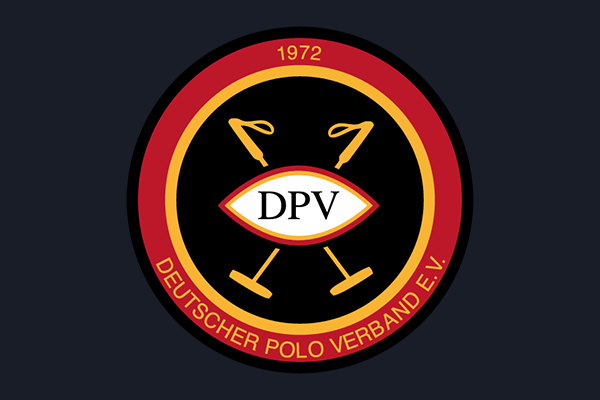 New HCP list online
The new HCP list is online. We congratulate the players on their new handicaps. Valid from 1.1.2020. Caution !! THE LIST IS NOT COMPLETE!! Only names and HCPs of players who have approved the publication will be published.