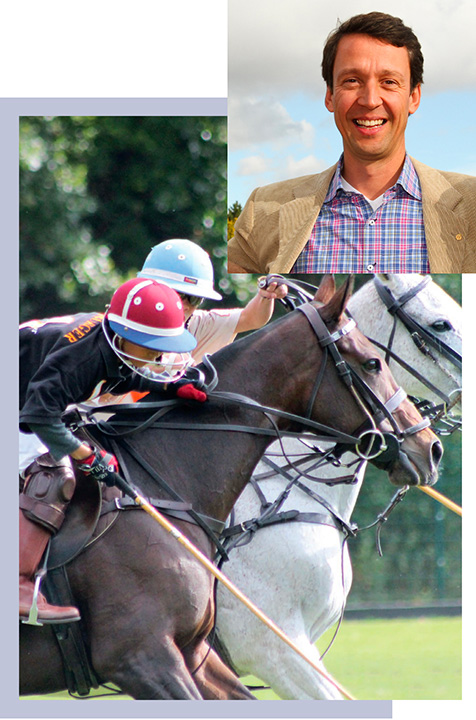 German Polo Association
Greeting from the President
Dear DPV members and polo friends,
After turbulent years, we are all looking forward to a carefree and exciting polo season in 2023.
More than 50 DPV tournaments lie ahead of us, and from 1 to 10 September the XIV FIP European Polo Championship at the Polo Club Düsseldorf will be one of the highlights of the German polo calendar.
50 years have passed since the German Polo Association was ideally launched on the occasion of the 1972 Olympic Games in Munich. We are moved and delighted by all the congratulations we have received from so many DPV members, associations, clubs and players from all over the world on this anniversary.
In 2023, we will use the European Polo Championship as an appropriate setting to celebrate the DPV's 50th anniversary together.
This year, too, we are concerned with advancing the future of polo through successful youth work. But also to make this unique sport fit for the future, to support players and to win new active polo fans.
We hope for a good polo season in 2023, where friendship goes hand in hand with competition. Always following the motto: "After the match is before the match."
In this spirit, on behalf of all active polo players in Germany, I look forward to fair, sporting and exciting chukkers in 2023.
**Let's enjoy playing polo!
Yours
Oliver "Nolly" Winter
Impressions:
Polo in Germany
Once the "sport of kings", polo has developed into a fast-paced leisure activity for many hundreds of sportsmen and sportswomen (and even more horses) in Germany alone.
Since the founding of the DPV in 1972, both the number of members and the activities have increased - from regional tournaments and German and international championships to a wide range of youth activities and social events.
The association accompanies and promotes all these events by, providing tournament schedules and monitoring that the events run according to the rules. The commissions of the federation check and award the handicaps of the players, are involved in the promotion of young talents and pay attention to the observance of animal welfare regulations. Last but not least, the association assumes the patronage of the German Polo Championships.