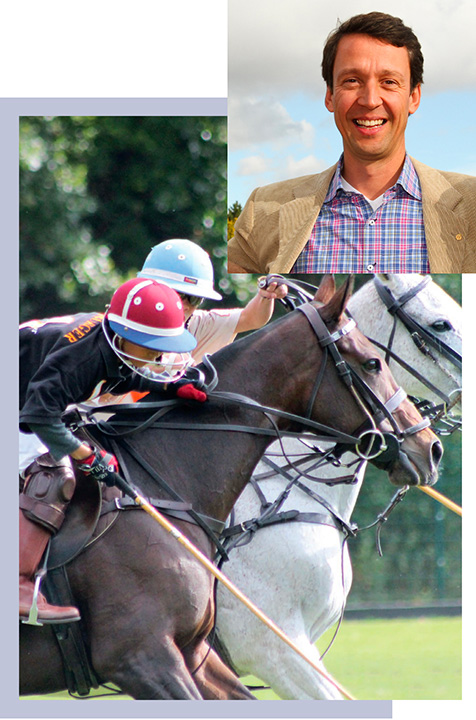 German Polo Association
Greeting from the President
Dear members, friends and interested parties,
2020 flew by....
With great anticipation and excitement we look forward to the 2021 polo season with the hope that we can finally play a season again, with more planning security and unconstrained tournaments, with spectators and the glory of the good old days before Corona.
The news is rolling in daily and hope lies in vaccinations and the lockdown relief that comes with it.
We will continue to inform you about interesting facts of the German Polo sport and its players. Of course we will report again regularly about the activities of the clubs, tournaments and individual players, try to point out and respond to the current circumstances.
I wish everyone a lot of anticipation for our common sport and hope that the crisis will not leave too big a mark on our members. A perspective and a ray of hope can give us all strength.
For suggestions, criticism and above all current references (for example to new regulations, changes in the regulations in individual Lands of the Federal Republic) we thank in the sense of all members in the apron. Because our association and the sport of polo live from a lively exchange and the cooperation of all members!
In this sense, I look forward on behalf of all active polo players in Germany to a smooth, fair, sporting and exciting polo season 2021.
Let's play Polo!
Euer
Oliver Winter
Impressions:
Polo in Germany
Called the "Sport of Kings" in the old days, polo has developed into a fast leisure activity for hundreds of athletes (and even more horses) in Germany. Since the foundation of the DPV in 1972, both its membership numbers and its activities have grown considerably. – This includes everything from local and regional tournaments to national and international championships, a variety of opportunities for young athletes as well as social gatherings off the field.
Our association supports these activities by, amongst other things, by providing tournament schedules and monitoring adherence to the rules, checking and designating handicaps and caring for the well-being of the animals. Not least, we are proud to have the German Polo Championship played in Germany.